We offer 2 spacious rooms, Leona Jo's and Dewey's Outpost each with their own unique decor.
DETAILS:
Check-in begins at 3:00 p.m. and Check-out is at 11:00 a.m. 
A full breakfast is served each morning at your time of convenience  (We offer a Gluten free option)
Each room has a private full bath supplied with all toiletries, towels and hair dryer
Each room has iron, ironing board and luggage racks
Each room features Satellite TV and WI FI internet connection
Full access to our loft, which is accommodated with complimentary refreshments and home baked goods
Please visit each room for more photos and details.  Our 4 month availability for each room is listed below.  To make your reservation and view other months, please click on the "reserve now" icon powered by Webservations.  You may also contact us via phone or e-mail for inquiries or questions.  We require a major credit card to hold your reservation.

Please make sure to review our policies before scheduling your stay with us!
Leona Jo's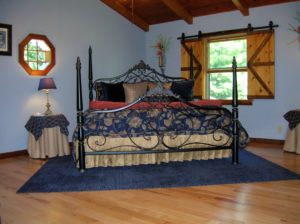 WEEKDAY RATE: $110 (+applicable tax)
Monday - Thursday
WEEKEND RATE: $125 (+applicable tax)
Friday - Sunday
Availability Calendar
Dewey's Outpost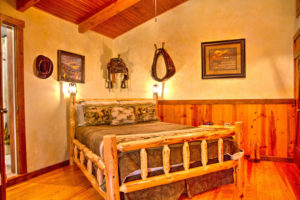 WEEKDAY RATE: $ 95 (+applicable tax)
Monday - Thursday
WEEKEND RATE: $110 (+applicable tax)
Friday - Sunday
Availability Calendar